Athens Area Mediation Service has been serving our community since 1993. We are dedicated to solving conflict through cooperation.
Our Mission
The Athens Area Mediation Service is a 501 (c) (3) nonprofit organization that provides the residents of Athens County with cooperative approaches to dispute resolution. AAMS is dedicated to promoting and supporting reconciliation, integrity, openness and inclusion. In addition, by training community members to serve as mediators and sharing communication skills and awareness of social justice with others, AAMS empowers individuals and community groups to respond to conflict effectively.
Our Vision
We seek to foster the empowerment of individuals and community groups to respond to conflict effectively. In training community members to serve as volunteer mediators, we share our communications skills and commitment to social justice with the goal of creating a more peaceful and inclusive community.

Our History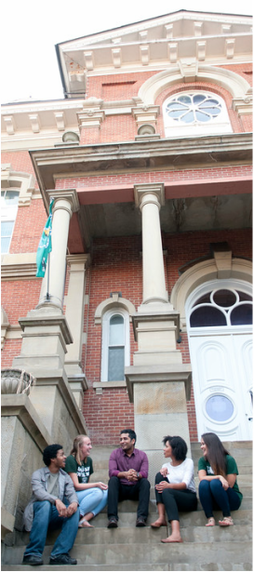 Athens Area Mediation Services (AAMS) is a 501(c)(3) nonprofit based in Athens, Ohio that serves the southeast Ohio community. AAMS's mission is to provide affordable and approachable dispute resolution with a specific focus on mediation, conflict resolution training, and social equity/racial justice programming.
AAMS found its roots in the 1989 establishment of The Ohio Commission on Dispute Resolution and Conflict Management, a government agency tasked with providing Ohioans constructive and nonviolent forums, processes, and techniques for resolving disputes. In 1991, a small group of dedicated community members began to discuss the possibility of a local mediation center for Athens County residents. Letters of invitation were mailed in June of that year to a variety of community leaders, civic organizations, and local agencies, announcing an introductory meeting. At this gathering, Athens Area Mediation Service was officially named and a formal board and advisory group was established.
AAMS began formal operations in 1993 with Sue Smith as its founding director. Under Sue's direction, Claudia Hale, Professor Emerita with Ohio University's School of Communication Studies, used her personal and academic experiences to train the initial group of mediators. In its first two years, the group conducted five mediations. Since that time, AAMS has grown to assisting with nearly 50 mediations a year.
AAMS's contractors are joined by a dedicated board of trustees who oversee operations, as well as a team of trained mediators and educational facilitators who make AAMS's mission a reality.
Nearly 1000 people in southeastern Ohio participated in mediations over the past ten years with approximately 87% resulting in signed agreements between the parties involved. Additionally, 900 area residents have completed AAMS's Fundamentals of Mediation training, learning the skills and approaches needed to effectively facilitate difficult conversations in their own lives and throughout the community.
Our Director
Cynthia Tindongan has championed human rights and social justice her life-long. She served as a Peace Corps Volunteer in the Philippines and as a United Nations Volunteer with the United Nations High Commissioner for Refugees (UNHCR) in Hong Kong. Her personal and professional roles in the United States have included higher education, community development, and immigration support for family and friends.