Welcome. We're glad you're here.


Do you have an ongoing disagreement? Our volunteers are eager to help you find a resolution.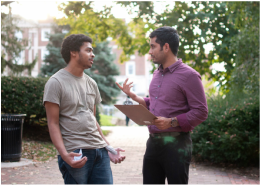 With years of successful mediations from our trained professionals, our local nonprofit is dedicated to improving communication & decreasing conflict in our Athens community.
Conflict may arise within many aspects of our lives including, families, organizations, couples, co-workers, friends, and many more. Here at AAMS, our trained volunteers are ready to assist with disputes in all of these areas. While conflict is a universal human experience. AAMS empowers people, families, and organizations to respond effectively to disagreements. It is our belief that proactive conflict resolution, consensus building, and cooperative problem-solving help increase the quality of life, support reconciliation and create open, honest dialogues that prevent future conflicts.
In addition to local training, we have three mediators who have the Ohio Supreme Court approved Domestic Relations training. They possess the skills to help you resolve these complicated issues.
Mission Statement
The Athens Area Mediation Service is a 501 (c) (3) nonprofit organization that provides the residents of Athens County with cooperative approaches to dispute resolution. AAMS is dedicated to promoting and supporting reconciliation, integrity, openness and inclusion. In addition, by training community members to serve as mediators and sharing communication skills and awareness of social justice with others, AAMS empowers individuals and community groups to respond to conflict effectively.
Request a Mediation
Anyone is welcome to request a mediation to begin a resolution process. One of our AAMS mediators will respond to the requesting party within 3-days of the request. Both in-person and remote mediations are available.
Address | 396 Richland Ave. Athens, Ohio 45701
Contact | (740)-594-6169
[email protected]